Gary's Bio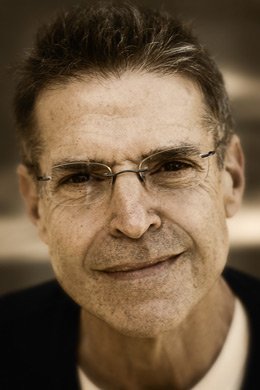 Gary co-founded GIBSON & STROMBERG, a large and influential music public relations firm of the sixties and seventies. His company represented such luminaries as The Rolling Stones, Pink Floyd, Muhammad Ali, Barbra Streisand, Boyz II Men, Neil Diamond, Ray Charles, The Doors, Earth, Wind & Fire, Elton John, Three Dog Night, and Crosby, Stills, & Nash.
Stromberg also spent time in the film business where he co-produced the motion pictures Car Wash (Universal Studios) and The Fish that Saved Pittsburgh (Lorimar/United Artists). He also spent some time in the restaurant business, where he was a founder/owner of the legendary Rainbow Bar & Grill. He's also co-written three books, The Harder They Fall (Hazelden – 2005) and Feeding the Fame (Hazelden – 2007) and a third book for McGraw-Hill Publishing, entitled Second Chances, which was published in October, 2009. He is currently writing his fourth book, She's Come Undone for HCI Publishing, which will come out in spring 2021.
He currently runs The BLACKBIRD Group, a small public relations firm in Marina del Rey, California. Gary is also active in service work:
Past President of the Board of Directors of Positive Directions, the Center for Prevention and Recovery, in Westport, CT
Member, Board of Directors, The Stepping Stones Foundation, the last home of Bill and Lois Wilson, founders of Alcoholics Anonymous and Alanon, respectively.
Member, Board of Directors, Faces and Voices in Recovery, Washington DC based national advocacy organization
Stromberg has also served as a mentor for over twelve years, currently with LA Teamworks, an after school mentoring program in Los Angeles, CA.
Gary has two children, a son David, a successful personal manager in the music business and a daughter Emily, who works in the live stage division of Universal Pictures..
---