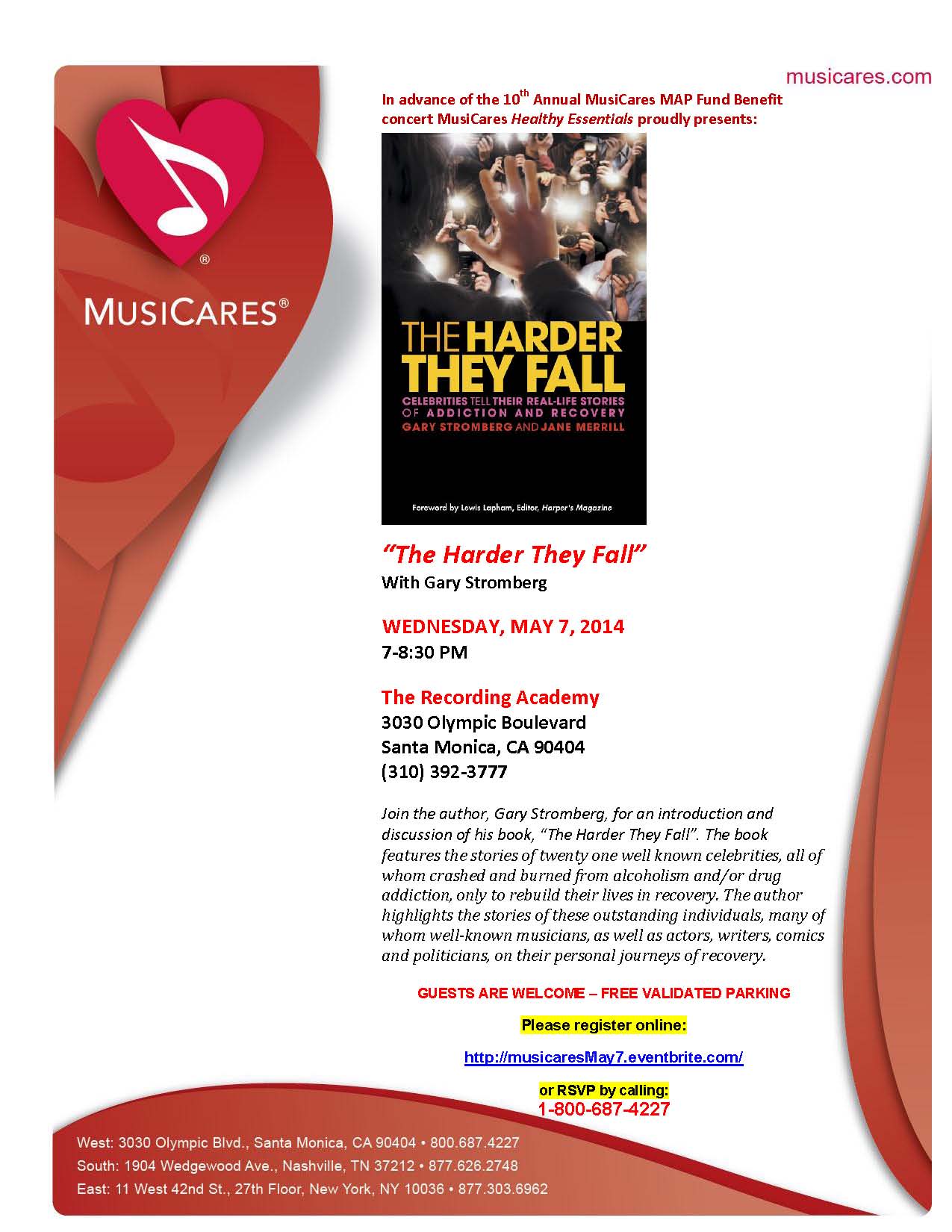 Gary will be speaking at the following:
On Monday, May 11th Gary will be appearing on Recovery Coast to Coast
Please check the website for time and stations:
RECOVERY-Coast to Coast Radio Show
www.recoverycoasttocoast.org
Gary will be the keynote speaker at


2009 CALIFORNIA HIGHER EDUCATION
ALCOHOL & OTHER DRUGS EDUCATION CONFERENCE
Monday, October 26, 2009 – Tuesday, October 27, 2009
OAKLAND CITY CENTER MARRIOTT


More information will follow……
Click here to see a list of Gary's upcoming radio show appearances nationwide.
Previous Events:
Friday, January 30th, 8:00pm
Gary will be speaking at the
24th Annual Spirit of Houston AA Convention
Sheraton Brookhollow
Houston, Texas
The 24th Annual Spirit of Houston Conference will be held at the Sheraton Houston Brookhollow. Gary will give the keynote speech on Friday, January 30th at 8pm.
| | |
| --- | --- |
| Speakers & Entertainment | |
| Friday 8:00pm – Gary S. Marina Del Ray, Ca. | Saturday 2:00pm – Speaker Panel |
| Friday 9:30pm – Comedy Show | Saturday 8:00pm – Karl M. Covina, Ca. |
| Saturday 9:30am – Ralph W. Los Angeles, Ca. | Saturday 9:30pm – Dance |
| Saturday 11:00am – Cheryl C. St. Paul, Mn. (Alanon) | Sunday 10:00am – Gay N. San Antonio, Tx. |
September 20th, 2008
Gary will be keynote speaker at the
Art of Recovery Expo
Phoenix Convention Center
Phoenix, Arizona
September 25th, 2008
Featured Speaker
A Night To Remember
The Hazelden Foundation
867 N. Dearborn Ave., Chicago, IL
7:30pm
Southern California Recovery Summit
Loyola-Marymount University
Los Angeles
Saturday, October 18th at 10:15am
October 23rd, 2008
Featured speaker
Hina Mauka Treatment Center
Fundraising Dinner
Sheraton Waikiki
Honolulu, Hawaii
October 24th, 2008
Featured speaker
Hazelden Professional Conference
Marriott Waikiki Beach Hotel
Honolulu, Hawaii
GARY COMES HOME TO L.A!
October 29th, 2008
7 PM
Brentwood Presbyterian Church
12000 San Vicente Boulevard
Los Angeles, Calif
Gravida nibh vel velit auctor aliquet. Aenean sollicitudin, lorem quis bibendum auctor, nisi elit consequat ipsum, nec sagittis sem nibh id elit. Duis sed odio sit amet nibh vulputate cursus a sit amet mauris. Morbi accumsan ipsum velit. Nam nec tellus a odio tincidunt auctor a ornare odio. Sed non mauris vitae erat consequat.
---